Our buyers shop the world to find frames that have a few, simple things in common:

-Hand-crafted
-Enduring build quality
-Premium raw materials
-Statement-making aesthetics



---

We have hundreds of fashion forward frames to choose from. In our showroom, you will find stylish eyewear from the brands you can trust, including:
Founded in Florence in 1921, Gucci is one of the world's leading luxury fashion brands. Under the creative direction of Alessandro Michele, Gucci introduced a new contemporary vision. Eclectic, romantic, and above all contemporary, Gucci is currently inventing a wholly modern approach to fashion and thereby redefining luxury for the 21st century.
Distinctive creativity, exceptional savoir-faire and iconic style. Founded in 1847, Cartier is not only one of the most established names in the world of jewelry and watches, it is also the reference of true and timeless luxury. For over 30 years, Cartier has created exceptional eyewear, each a testimony to the style and history of Cartier
The Yves Saint Laurent collection has just arrived and we couldn't be more excited about having it in Parker. A name synonymous with French fashion and Italian build quality, the design of these pieces of art will leave a lasting impression on everyone that sees you wearing them.
---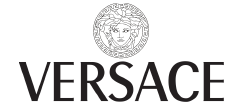 Versace is distinguished by its strength of character, innovative use of new, unexpected materials, and varying style of inspiration and performance. The Versace sunglass collection is an elegantly designed line of distinctive eyewear available in men's and women's for those who choose to express their strength, confidence, and uniqueness through a bold and distinctive personal style.

Eye-rish frames are available one place in America and it is at Ascent Eyes in Parker, Colorado. Great styles and one of a kind statements. Handcrafted in Italy and Japan.

"Make your own path"
Timeless style, authenticity and freedom of expression are the core values of Ray-Ban, a leader in eyewear for generations. From its debut in 1937 with the now-iconic Aviator model created for the American Air Force to today, Ray-Ban has maintained a unique cultural relevance and has become a symbol of cool, worn by celebrities all around the world.
---
Established in 1975, Oakley is one of the leading product design and sport performance brands in the world with products that world-class athletes depend on to compete at the highest level possible. Oakley is also known for its lens technologies, that, when combined with the latest in sports-designed frames, create an undeniable visual performance advantage.
Oliver Peoples was founded in 1987 with its introduction of a retroinspired eyewear collection. Oliver Peoples frames are handcrafted from the finest quality materials, in colors and styles exclusive to the brand. Frames are manufactured in limited quantities and with deliberate anti-logo labeling which appeals to refined consumers.
A tapestry of noble materials - gold, wood, & buffalo horn - fused with unique expertise and craftsmanship. Gold & Wood selects only the most valuable woods with textures that tell a story of unique experiences, harvested from select soils. Authentic buffalo horn hand carved, with no two pieces alike. Gold & Wood exemplifies elegance, exclusivity, and excellence.
---

Almost 30 years ago, a group of fishermen in Florida had a goal: to design a pair of sunglasses to help them better See What's Out There. We've come a long way since those days, but the fact is, our passion hasn't changed at all. We're still in Florida, we're still happiest when the sun is up and we're fishing out on the water – and we're still obsessed with making the best lenses on the planet.
One of Ogi's key philosophies is a constant release of new products. Everyone is always looking for something new; Ogi never disappoints. Innovation, originality, quality and value are the pillars that make up the foundation of Ogi Eyewear and are embodied into each frame and every collection. Just pick one up and you will understand.
Founded in 1941 as a family-run workshop in a Manhattan loft, Coach has grown into a leading American designer and marketer of fine accessories and ready-to-wear for women and men around the world. The Coach eyewear collection perfectly expresses the effortless New York style and the authentic American heritage of the Coach brand.
---
Seraphin is known by fashionistas worldwide as the romantic hero of neoclassic luxury, rooted in the timeless shapes of a bygone era with a striking modern edge. Seraphin eyewear delivers style and substance through the use of premium materials and diligently placed details, resulting in eyewear that is unrivaled for its design and value.
Entirely handmade in Germany and Poland, OVVO frames bring exquisite European style and unmatched quality. Weighing barely 0.6 ounces, OVVO frames offer unparalleled comfort. The surgical grade steel and titanium can support up to 90 lbs and the OVVO screw-free hinge can withstand more the equivalent of 205 years of use.
Moschino is a couture, power house global brand. Elegance and femininity with an ironic and irreverent touch. Designed and handmade in Italy, Moschino keeps revisiting the forms and colors of its classical models.
---
Founder Manny Mashouf opened the first bebe boutique in 1976 in San Francisco. Over 40 years later, bebe has established itself as one of the world's top fashion retailers. Designed for the confident and style-conscious woman, bebe embraces a hip, "fast-fashion" formula that loyal consumers trust to deliver the hottest and newest fashions at great prices. bebe's signature look of chic, sophisticated and body-conscious fashion is the ultimate expression of a woman's own style.
As a globally recognized American brand, Cole Haan believes in the importance of substance and style, tradition and innovation, past and future. They design, create, and deliver products for extraordinary people who have a strong sense of style, for day or night, work or weekend, season after season.perfect for anyone who embraces high quality and a fashion forward mentality.
Anne Klein was an innovator; she was a passionate creator and visionary who helped define the American fashion landscape with her eponymous brand. The world of Anne Klein has come to encompass women's wear, accessories, eyewear, watches, legwear and more. Her clothing does more than simply meet a woman's fashion needs; it provides women with a form of self-expression and confidence. Today Anne Klein reflects the original brand ethos, "We make classics fashionable."
---
Redefining sun clip technology, these sleek and modern frames feature durable spring hinges and on-trend shapes crafted with the highest quality materials including stainless steel, handmade acetate and Austrian crystals. Unlike other sun clip products, Sunlites are free from bulky magnets or carriers, delivering the ultimate experience in comfort and aesthetics. A set of three rimless magnetic clips are offered as an optional add-on, custom-fit for each Sunlites style.
Prada represents the best of Italian culture and tradition. Prada is one of the most innovative, prestigious and widely recognized brands in the fashion and luxury goods industries, with a keen attention to details and new trends. The Prada eyewear collection reflects this approach with unmistakable style, refined elegance and uncompromising quality.
Handmade in France. The Lafont collection celebrates Parisian elegance, discreet luxury, and only uses the finest quality materials. Lafont, born in Paris in 1923, is a world-renowned brand known for innovative shapes and colors, elegant details, and superb craftsmanship. Lafont embraces high quality and a fashion forward philosophy.
---